(For Part 3,
click here
.)
Here're the pictures from the inking process: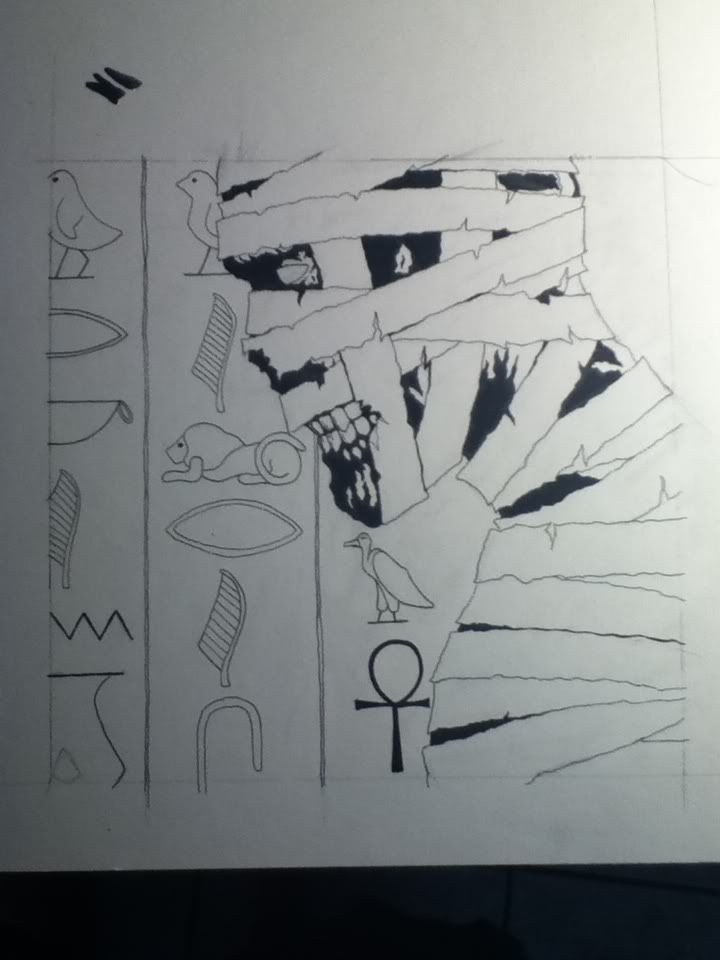 I knew I wanted the walls to be gold, but wanted to put some layers of black ink wash (washes?) over it. The problem was, the first brush stroke came out very grey, in the bottom lefthand corner.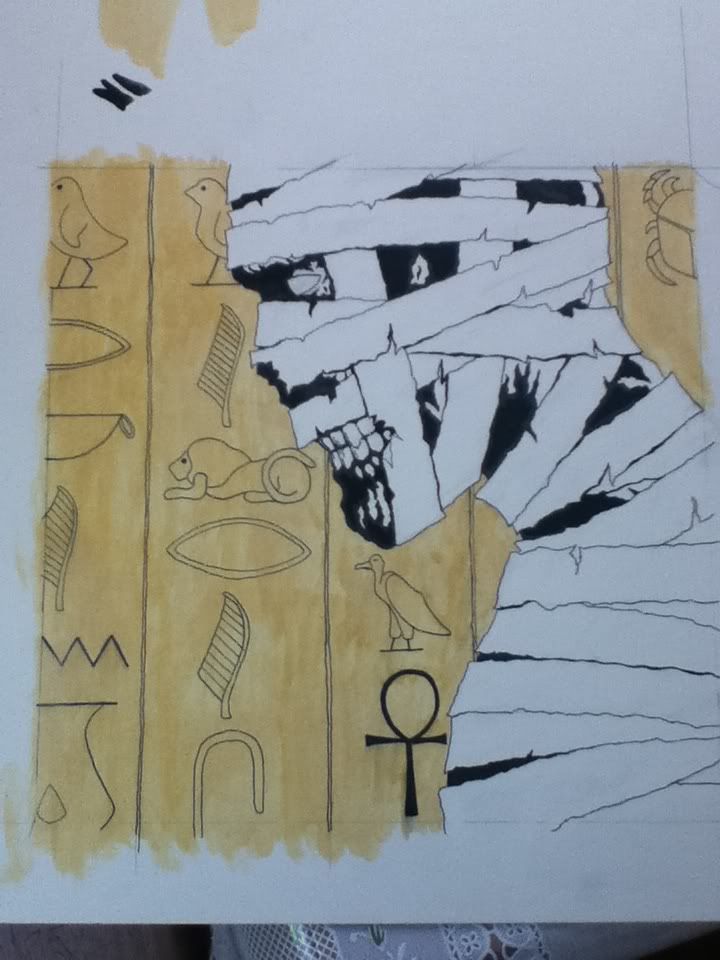 Somewhere during the wash process, I realized some ink spilled into the table I was working at (in the kitchen; hence the table cloth). I started using that ink, which was watered down, to add the rest of the shading on the walls.
Here's the piece, as it was turned in to the
Creep Cinema art show
. I'd definitely like to make the top and bottom darker, and add some more hatching, but I was happy with the way it came out.
The opening night is Saturday, October 1st. Hope to see you all there! And be sure to
"like" my Facebook art page
.