I'm super late with this post... I meant to have it up BEFORE the Jetsetter show, but a headcold and work derailed that plan good. Anyway, here's part 3 of my Tiki Head Artwork posts.
(
Click here for part one
,
and click here for part two
.)
I took some pictures of vines growing up the side of my mom's doctor's office building, for reference.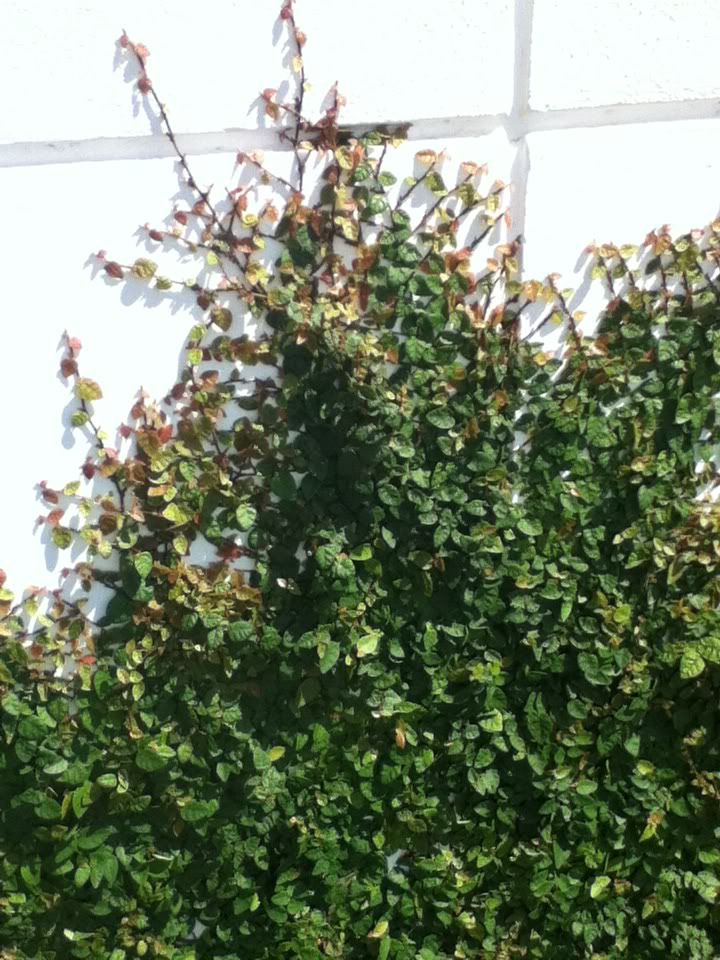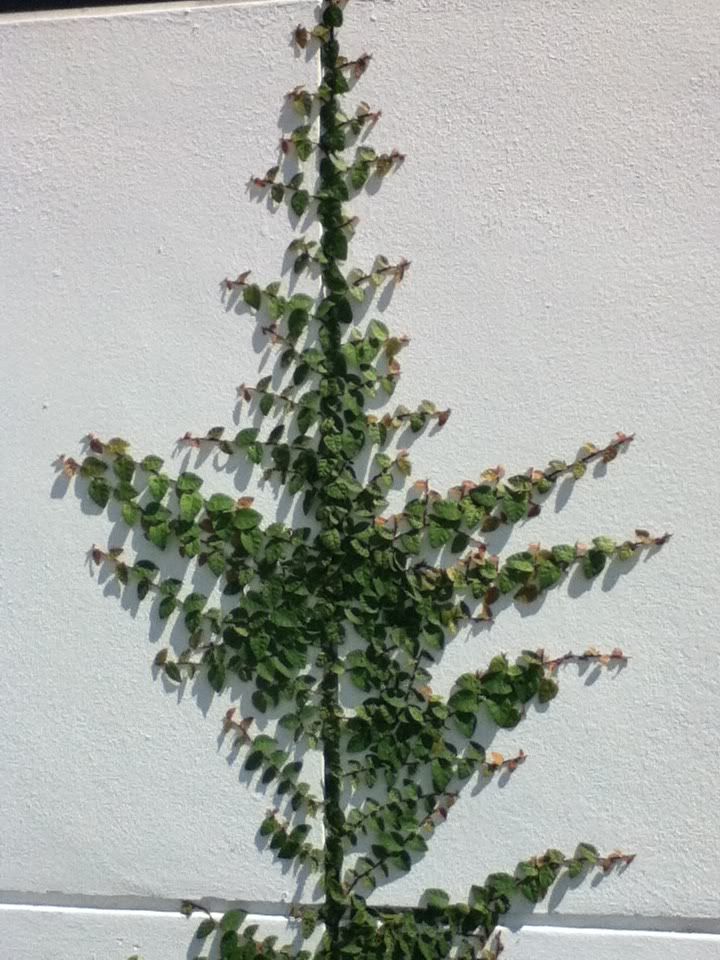 I then drew all the leaves in, trying to make them look as of they had grown up the sides of the head.
After I had all of the pencils in place, I started the inking process. I did all of the leaves and a majority of the facial features with a #1 Micron Black pen. I then switched to a brush and Speedball India ink for the larger black areas.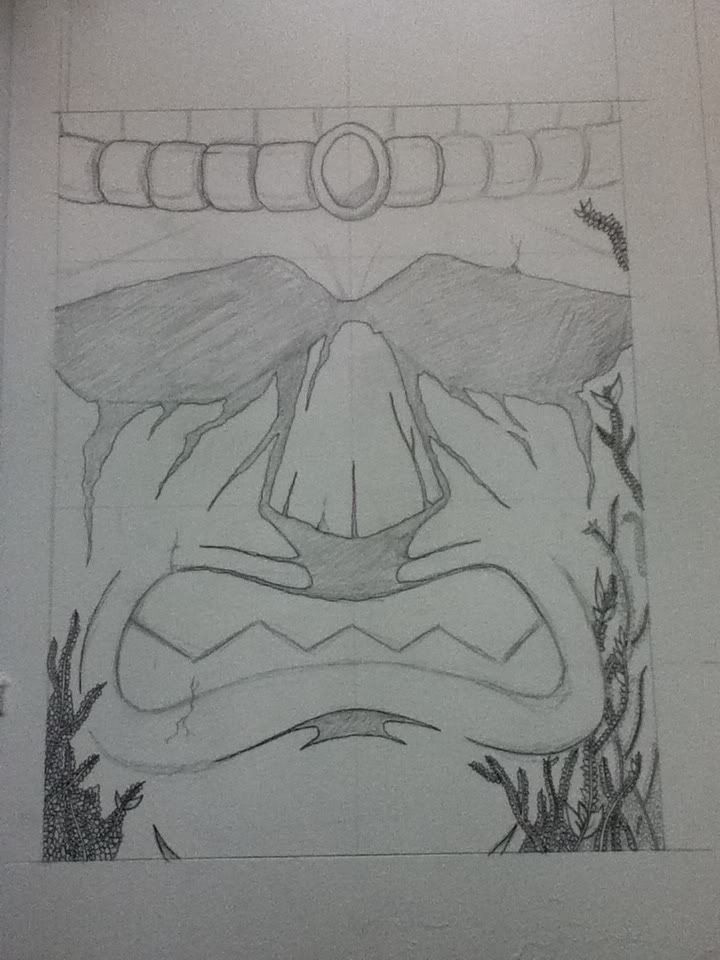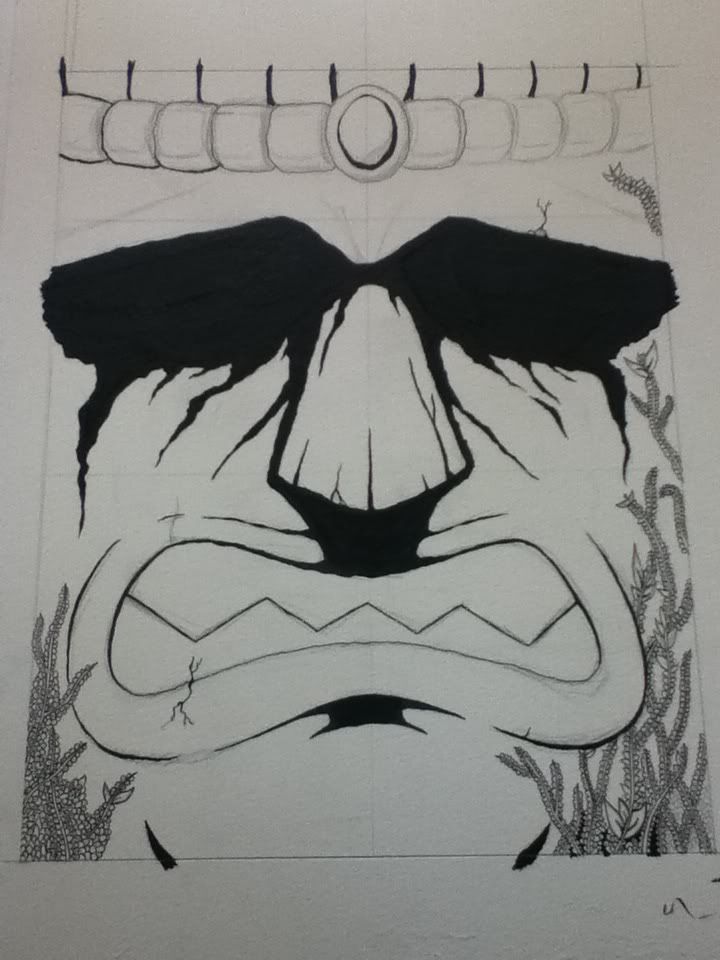 I stuck with what I've been decent at, and used ink washes to color it in. Again, all of the colors are Speedball brand, except for green, which is different, and not as good. The name escapes me right now.
I went back to it a few times to add more detailing with the colors. I really wanted to play up the old, found look of it.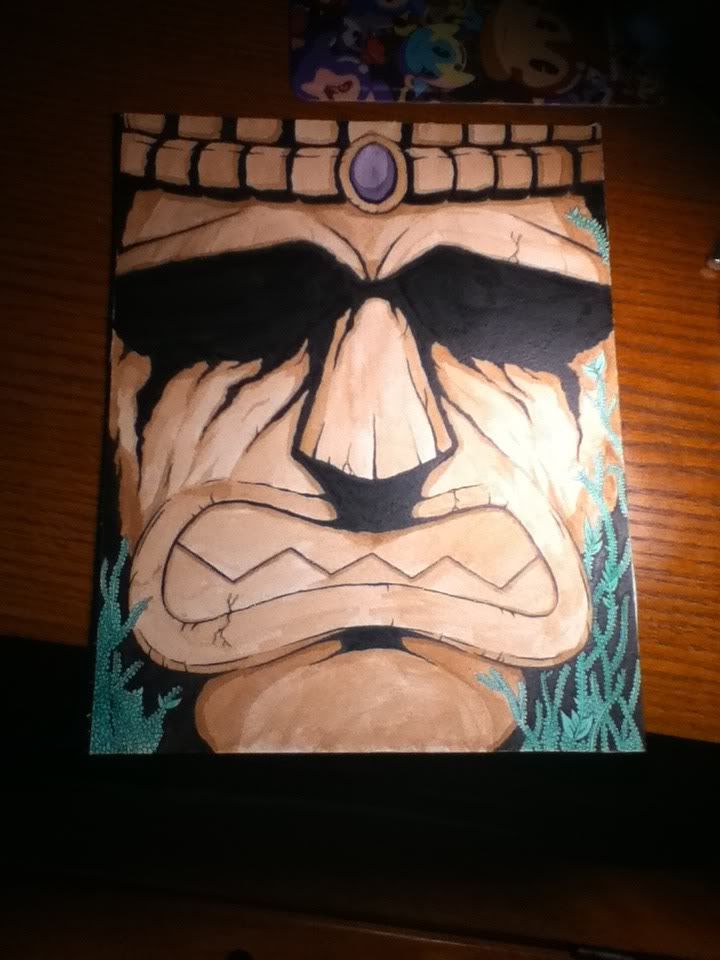 I then had the idea to add the shadows of leaves on the sides, as if it had just been discovered in a jungle.
And that's how I left it when I brought it to the show. I'll probably go back and add some touch ups to it, after I work on the piece for the Creep Cinema show. But what should I do for that? Medusa, or The Mummy?