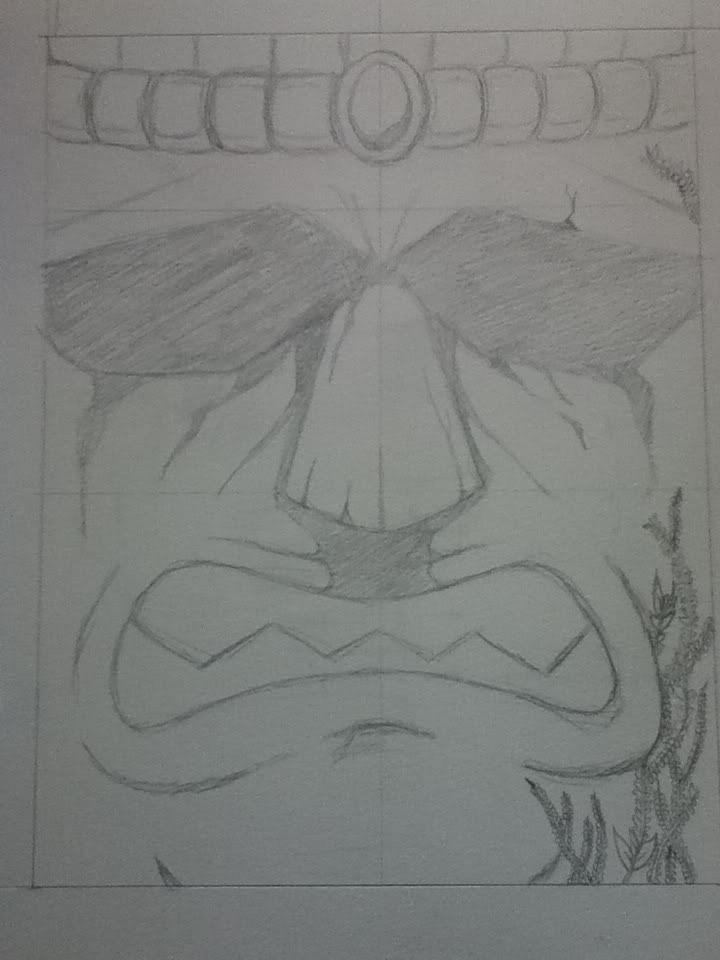 I worked on it a little bit more, after picking up my broken lawn mower. I took some reference pictures of vines that were growing up the side of the office building where my mom's doctor is, and I'm basing these vines on that. I also added more shading and detail to the head, such as cracks and additional shadows. I'll post more later.
And, if all goes according to plan, I should be starting the next illustration for
the Jetsetter Art Show
, which will be very James Bond-inspired.
Ian